About me...
First and foremost, I am a Kenyan, born and bred in the farming community of Eldoret.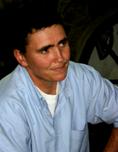 After several years of working in Germany and the Isle of Man, I worked as a sommelier on a luxury cruise liner for 7 years. During my time at sea, travelling the world, I instinctively knew that my heart belonged in Africa and home is best.
I thus decided that self-employment was the only way to share my intimate and extensive knowledge of Kenya, its people and my love for my country.
Whilst I will happily plan a safari for you taking in the icons of the Kenyan wilderness such as the Maasai Mara, I have an insatiable love for lesser known, but equally stunning, places that are off the beaten tourist trails. If you are looking for a safari that is completely different, I can take you there.
I speak English, Swahili, German and "un po d'italiano."
Kwa Kila Hali Safaris is my brainchild and is a wholly Kenyan-owned operation